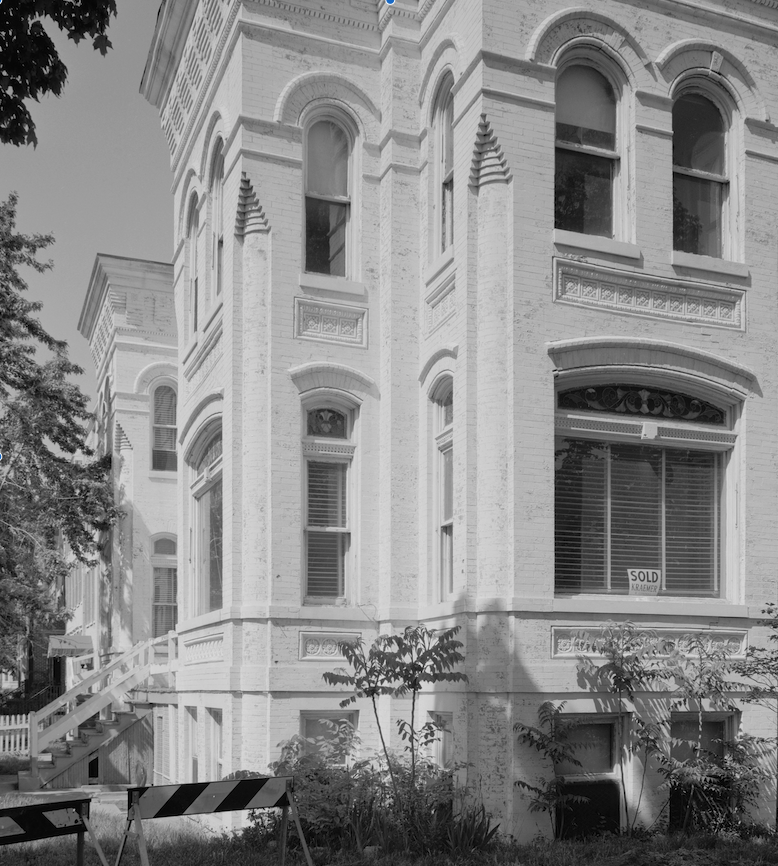 It was a momentous day when Rhea Chiles walked past a dilapidated house at the corner of East Capitol and Second Streets, stood on the corner, and thought to herself she could see Florida's flag flying outside that building. That was in 1972. She called her husband, Senator Lawton Chiles, and told him she had found a house for the people of Florida. Adding their own money to that raised from friends, they purchased the 1891 house and began the restoration. Just over a year later on October 26, 1973, Florida House on Capitol Hill opened to welcome the public, with a staff of volunteers and an orange juice machine! Fifty years later, the House has undergone several more renovations and upgrades, but the volunteers, hospitality, and Florida orange juice remain.
How can you celebrate with us?
Follow us on social media… you can find us on Facebook, Instagram and occasionally Twitter @FloridaHouseDC … there you'll see what our interns are working on, take a peek at visitors to Florida's embassy, and learn more about our building, art, and artifacts, including our outstanding art collection.
Visit us in Washington and see our latest exhibit, "You Are Here" with the stunning photographs of the Florida Wildlife Corridor
Join our Book Club featuring outstanding books about Florida or by Florida authors. Discussions are held in person and virtually
Learn more about Inventors and Innovators in our state during the Meet and Inventor Virtual Series, held this summer
Subscribe to our quarterly newsletter
Purchase tickets to the 50th Anniversary Gala.  On sale soon.
Florida's embassy is owned by the people of Florida, not the state. We are a non-partisan, non-profit 501c3 organization that does not accept any state tax dollars. That's why your donation is important, so we can continue to welcome Floridians to the nation's capital, where they are families on vacation, teachers and students on an amazing field trip, or people looking to strengthen and further their business connections. Opening our doors each day gives us the opportunity to build a bridge between Florida and our nation's capital.
Please donate now so the next generation will continue to celebrate the work of Florida House on Capitol Hill.
Sponsorship Opportunities are available at many levels. To review the levels and benefits, click here.  Sponsorship Opportunities