Florida House Distinguished Author & Artist Awards
2022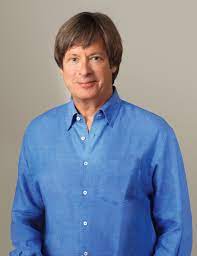 This Pulitzer-prize winning humorist was a syndicated columnist for 25 years, where his work appeared in more than 500 newspapers in the United States and abroad. He is also the best-selling author of more than 30 books, including a love letter to his home state of Florida, "Best.State.Ever. A Florida Man Defends His Homeland." Several of his books have been adapted for television and the movies. If you have heard him speak, you have probably heard him say, "I'm not making this up" before launching into another hilarious story. Dave has retired from the Miami Herald and lives with his wife in Coral Gables. He occasionally performs in a rock band of other published authors including Stephen King, Amy Tan, Scott Turow, Mitch Albom, and others.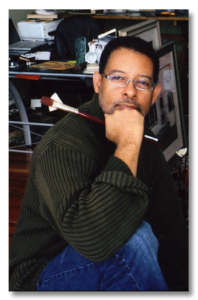 Art critics have compared his work to Vermeer, Andrew Wyeth, and Edward Hopper. Accomplished in watercolor, egg temperas, oils and pastels he most often creates figurative works, landscapes and still lifes in a realist style. Raised in Quincy, Florida, Dean is a graduate of the Columbus (Ohio) College of Art and Design. After college he moved to Kansas City to illustrate Hallmark greeting cards. It was there he began entering competitions, and winning. His work is found in corporate and museum collections across the country, including the Gadsden Art Center in Quincy and at the Library of Congress. A member of several professional societies, he has received the American Watercolor Society Gold Medal among many other accolades.
Previous Award Winners
2017
2016
2015
2014
2013
2012
Gary R. Mormino, Ph.D., Author
E. 'Beanie' Backus, Artist *Deceased
2011
Niki and Clyde Butcher, Artists
Marjory Stoneman Douglas, Author *Deceased
2010
Christopher M. Still, Artist
Carlton W. Ward, Jr., Author
2009
2008
The Highwaymen, Artists
Florida Icon
2015 – Pete Clemons, Okeechobee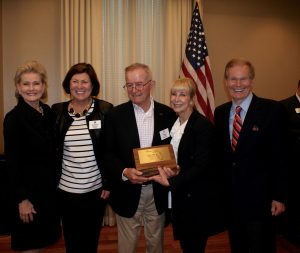 At the Spring, 2016 Board of Trustees meeting Okeechobee native Pete Clemons was recognized as a Florida Icon.  At 16 Pete became a professional rodeo athlete, putting himself through college with his winnings.  He is a 10-time Florida rodeo champion and won the Silver Spurs Rodeo All Around Champion award eight times.  The mascot for Osceola High School's Cowboys was based on a drawing of Pete as he went to compete in the National Jaycees Rodeo Championship in Colorado Springs.  He won the best all-around title.  At the age of 37 he retired from the rodeo to raise cattle on his Okeechobee ranch and run the Okeechobee Livestock Market.  In 2008 he was inducted into the Florida Agricultural Hall of Fame.  As one of the best known and beloved cowboys in our state, Florida House honors Pete with its first Florida Icon Award.
The 1845 Society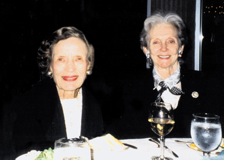 The 1845 Society honors and celebrates those who have shown extraordinary effort on behalf of Florida House.  This is the highest award Florida House bestows and it is not given on a regular basis.  The honoree is given the Louise Lykes Ferguson Medal, named after one of our founding Trustees and shown here with Founder Rhea Chiles.
Society Members:
2016      Grace and Bill Nelson
2013      Emilie and Clay Shaw
2011      Gus Stavros
2009     Eileen and Loyd Kelly
2008     Snead Davis
2007     Elizabeth Lindsay
2006     Sarah McKay
2004     Adele and Bob Graham
2003     Rhea Chiles
The Rhea Chiles Vision Award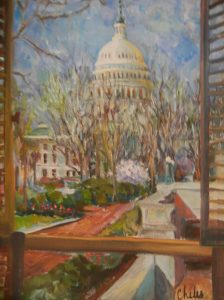 The Rhea Chiles Vision Award is given to a Floridian who has given extraordinary service to Florida House, its mission, vitality and stability; to someone whose involvement moved the organization toward expansion, soundness or increased stature.  Nominations are only accepted from Florida House trustees.
Vision Award Recipients:
Joyce Stevens
Ralph Marrinson
Pat and John Mica
Patrick Geraghty
Mike Hightower
Emilie and Clay Shaw
Patsy Woodroffe
Sandy Thomas
Deanna Kirchman
The Chairman's Award
Given by the Chairman of the Board of Trustees for exceptional service.
2014     The Risi Family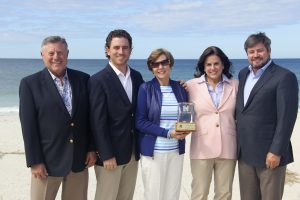 The Florida House Education Award
Recognizing outstanding achievement in education, a core value in the Florida House mission.
2014     Sarah McKay